Ad blocker interference detected!
Wikia is a free-to-use site that makes money from advertising. We have a modified experience for viewers using ad blockers

Wikia is not accessible if you've made further modifications. Remove the custom ad blocker rule(s) and the page will load as expected.
Baruch Cohen o en su nombre artistico Billy Joe Cobra era un gran cantante de rock muy famoso hasta que murió y ahora es un fantasma que solo es el mejor amigo de Spencer y uno de los personajes principales de la serie le gusta la musica, las chicas y salir con Spencer.
Historia
Edit
Era un gran cantante de rock muy famoso y muy conocido,vivía en la Mansión Cobra como una super estrella hasta que un día muere,la Mansión Cobra la ocupa los Wright pero el Billy aparece como fantasma y ahora es el amigo de Spencer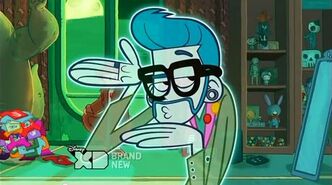 Apariciones
Edit
al ser uno de los personajes principales aparece en todos los episodios de la serie